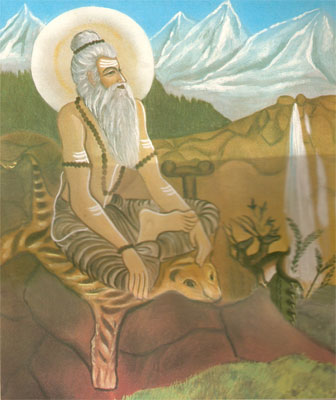 Standard Password for all Lessons
om
Assignment Lesson 2.01
Ṛṣi means a sanctified seer of Vedic knowledge and the word Maharṣi is derived from two words Mahā and Ṛṣi. The word Ṛṣi is derived from dṛṣ (as in dṛṣṭi) meaning to see and indicates one with the ability of divine sight, a seer. The word generally refers to a singer of sacred hymns, an inspired poet or sage, or any person who invokes the deities in rhythmical sacred speech or songs (e.g. the ancient Ṛk Veda ṛṣis – Kutsa, Atri, Agastya and Vasiṣṭha.